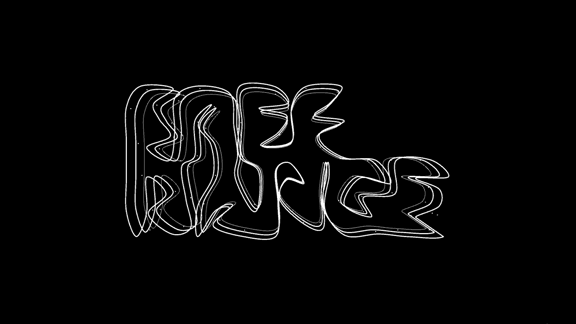 'Free Range is a charity based in Canterbury that presents an award-winning series of experimental music, film and poetry events with a policy of free-entry.'
I wanted the branding of Free Range to reflect the culture of experimental and improvisation. Inspired by old xerox prints and jazz covers, this branding blends digital and print.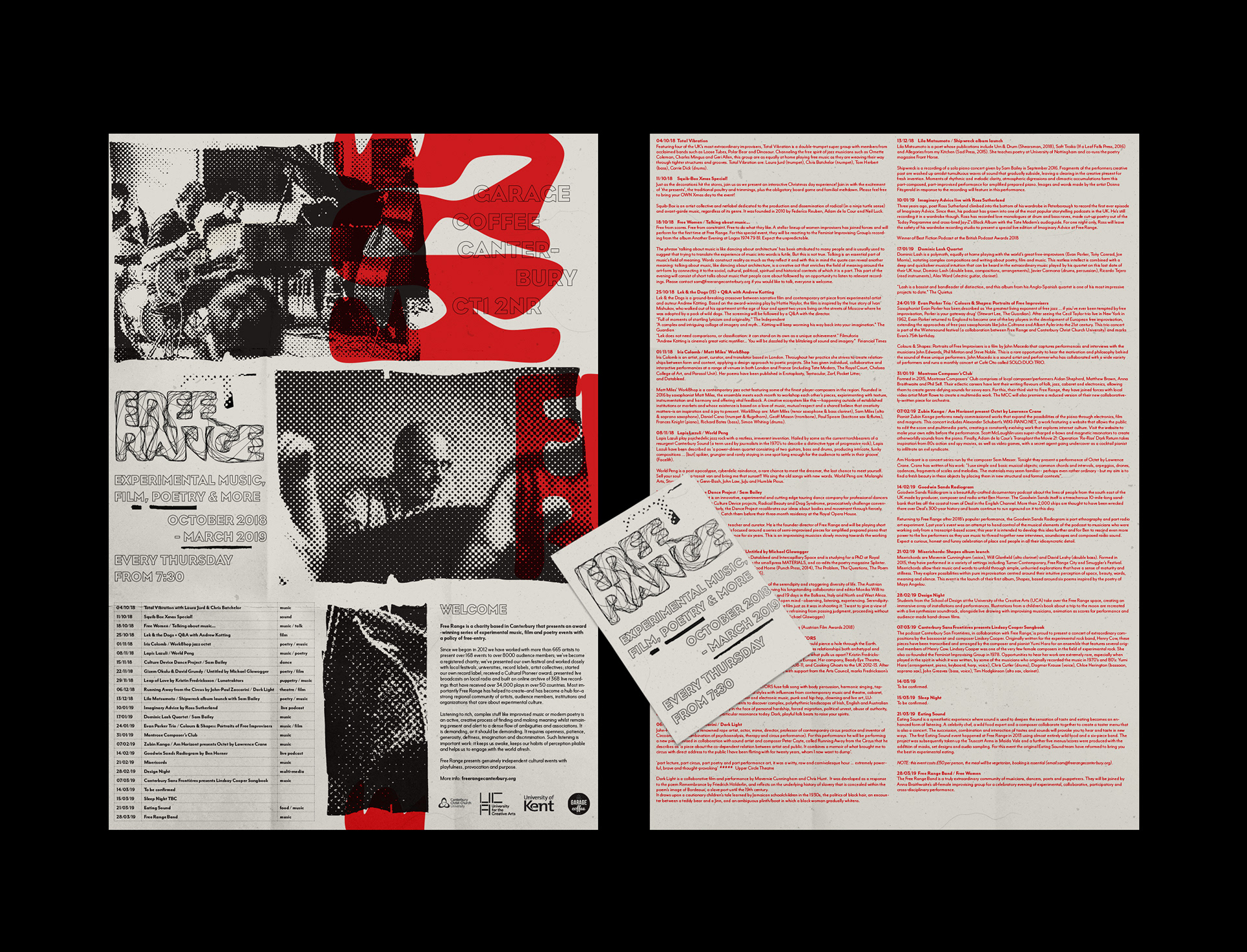 The Logo. 
I wanted this logo to reflect the improvisation and flow of the Free Range nights, which includes experimental music, film, poetry and more. The logo is made using processing to receive audio, and alter it. It works live, and can go from still, to completely ineligible. The printed mark is a layered version of the logo in different states.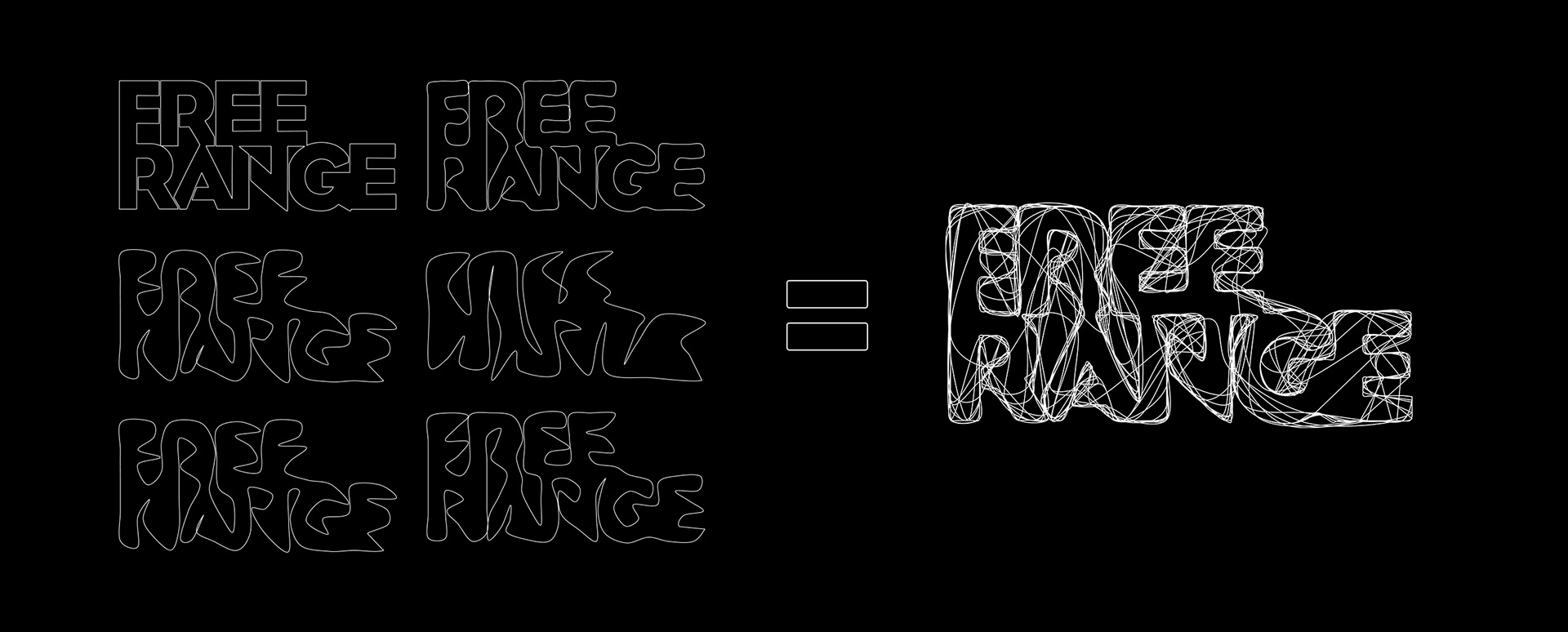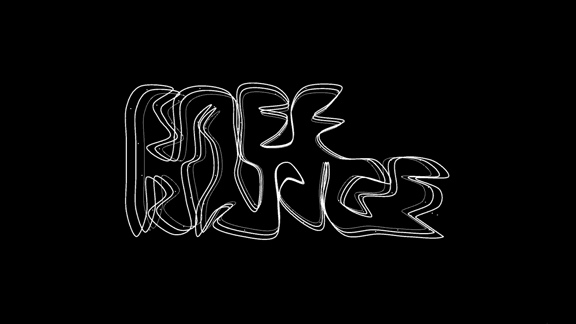 Website. 
I wanted to make a simple one page website, that reflected the aesthetics of the brochure, and also showcased the moving logo.